Hey everyone!
I must say the last few days has been a very humbling and overwhelming experience from the blogging and Internet world. Thanks so much to all of you who have started following my blog!
I was also happy to find out that I was featured on the Matiko website on their blog for the black suede wedges I have been wearing so often in my previous posts in Melbourne. They have an online store coming soon, so be sure to check out their stuff! If you want to get your hands on a pair now, check out the Solestruck website. You can visit Matiko by clicking
here
.
Now with the awkward self promotions aside, let's get down to business with today's post.
Valentine's Day, for Rick and I, was a flurry of packing, exploring the city lanes of Melbourne within the last few hours of our stay. We were constantly walking and was so eager to get every last bit of Melbourne into our systems before we left, that we hardly had time to do the traditional Valentine's Day routines. So to make it up to me, Rick surprised me with a little lazy Sunday BBQ, down by the Newington Armory, a little outdoor social area we found during one of our fixie riding expeditions.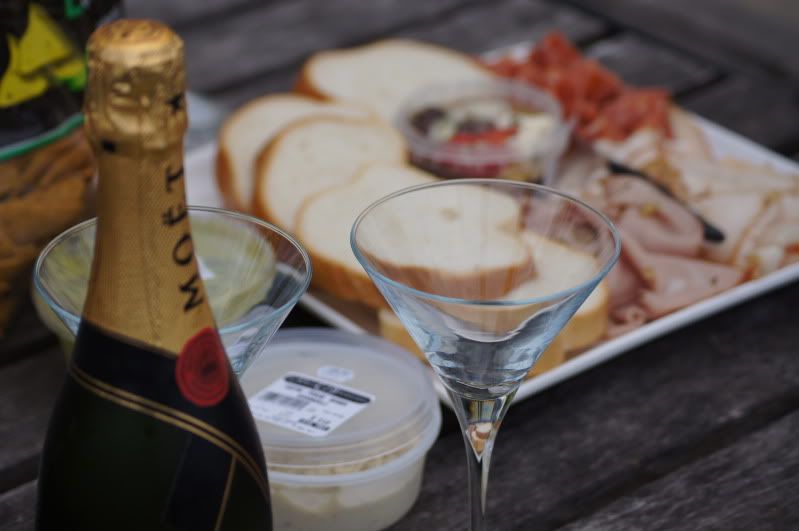 He'd prepared our infamous cured meat, cheese and pesto platter, chicken tenderloin, beef and vegetable skewers for the BBQ, pear and chocolate cheese cake, homemade guacamole and baba ganoush dip with corn chips and a bottle of Moet Chandon Champers.
Newington Armory is an amazing area, especially during sunset. It is by the lake, but in a secluded area. It used to be an old factory port area and there are still old rustic cranes sitting by the riverside. There are free BBQ areas for families to use, water features and a rope playground just for the kids.
I love the lighting of the photos during a sunset. On this particular Sunday the sky was particularly red, and as a result the sky was a mixture of purple hazes and red streaks that faded into the darker sky. We were able to capture some amazing photos of the sunset again.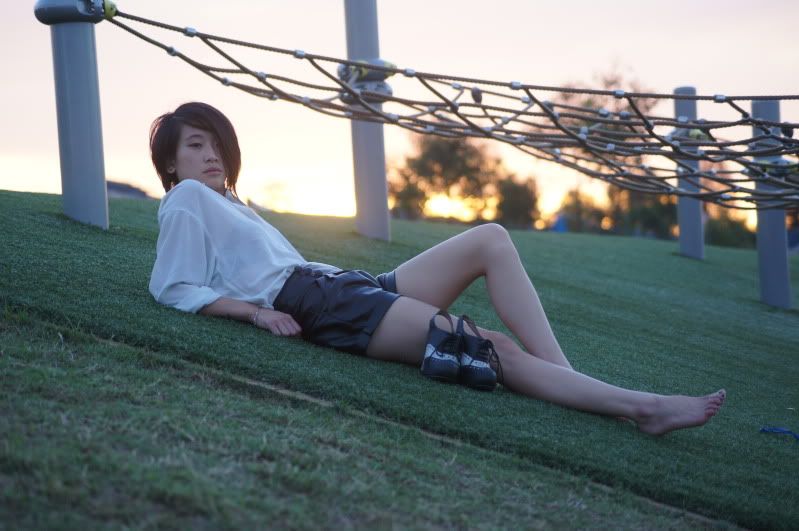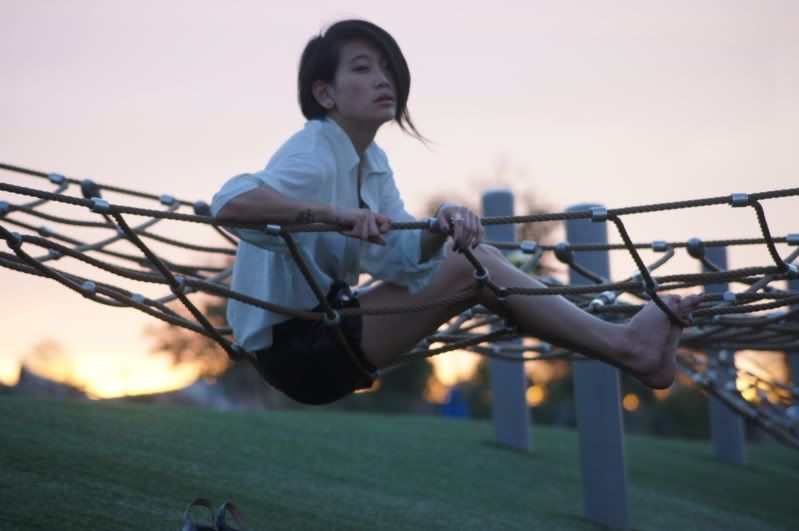 (Top: Vintage, Leather Shorts: Dotti, Backstage Wedges: Jeffery Campbell)
It was definitely a great way to spend the Sunday afternoon. My sister recently came back from Shanghai and picked up a few H&M and Zara items, brands we are lacking here in Australia at the moment. Maybe my next post will be an excerpt of the lovely items she picked up?
Until next time lovelies!
See you guys soon!
X