These were the last photos Rick took of me before he left. We went to visit friends who lives in a block of apartments in Bondi, with a rooftop view to die for. It looks straight out to the infamous Bondi Beach and it's stark whites of the walls contrasted with the greys of the cement floors to the rustic metallic of the railings make for a perfect setting for a shoot. Been playing around with photoshop lately and did and edit on these photos.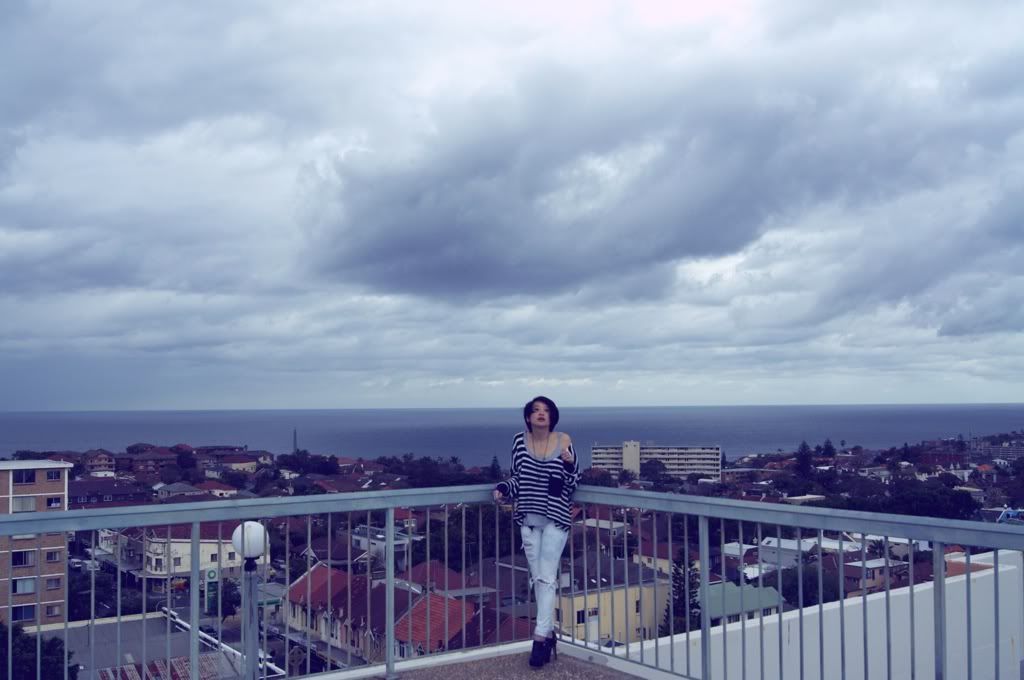 I loved the feeling of standing on the roof looking out to the ocean and seeing the skyline on a cloudy day. It somehow brings excitement, a feeling that there are so much things to do and events to come in the near future. Rick was able to snap a photo of a kookaburra taking flight and gliding into the air. It looked amazingly carefree and fearless.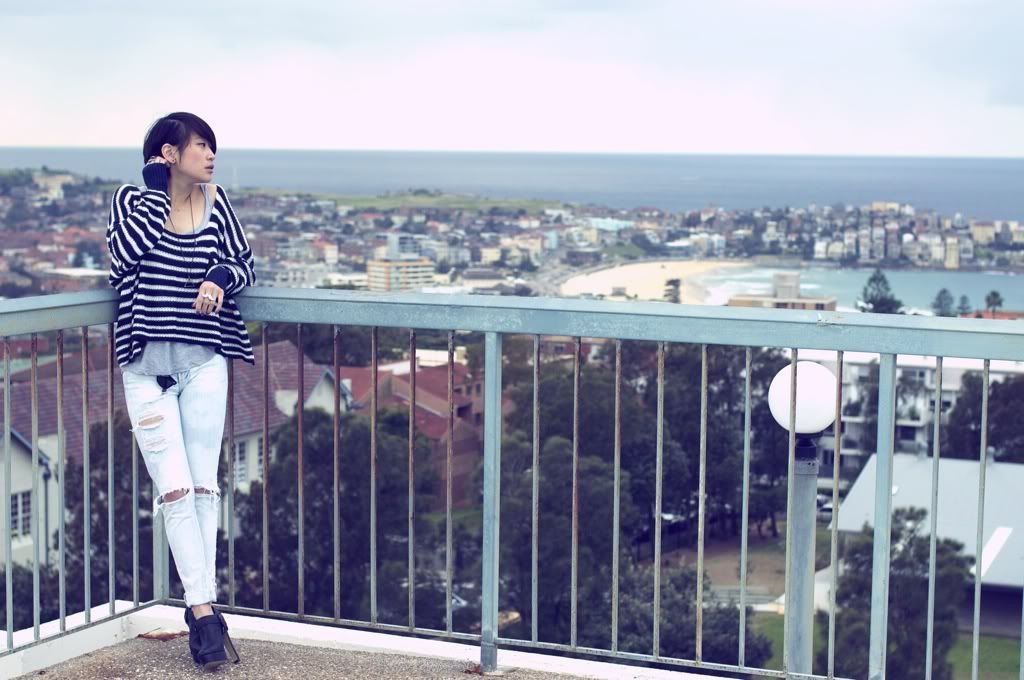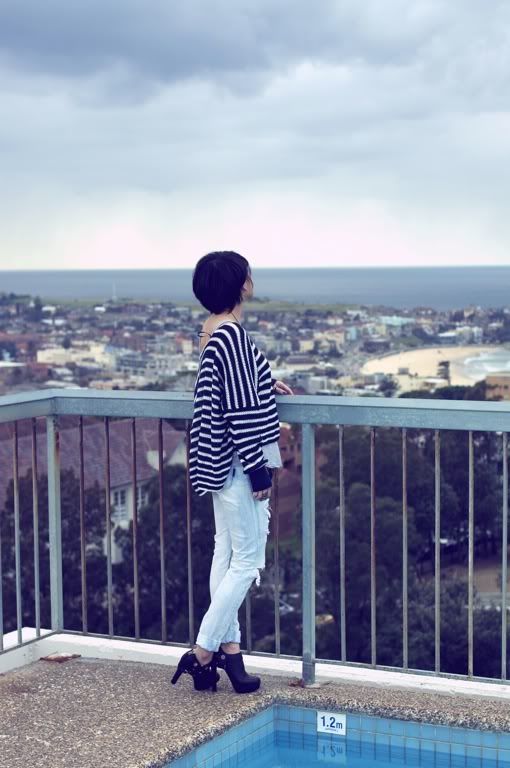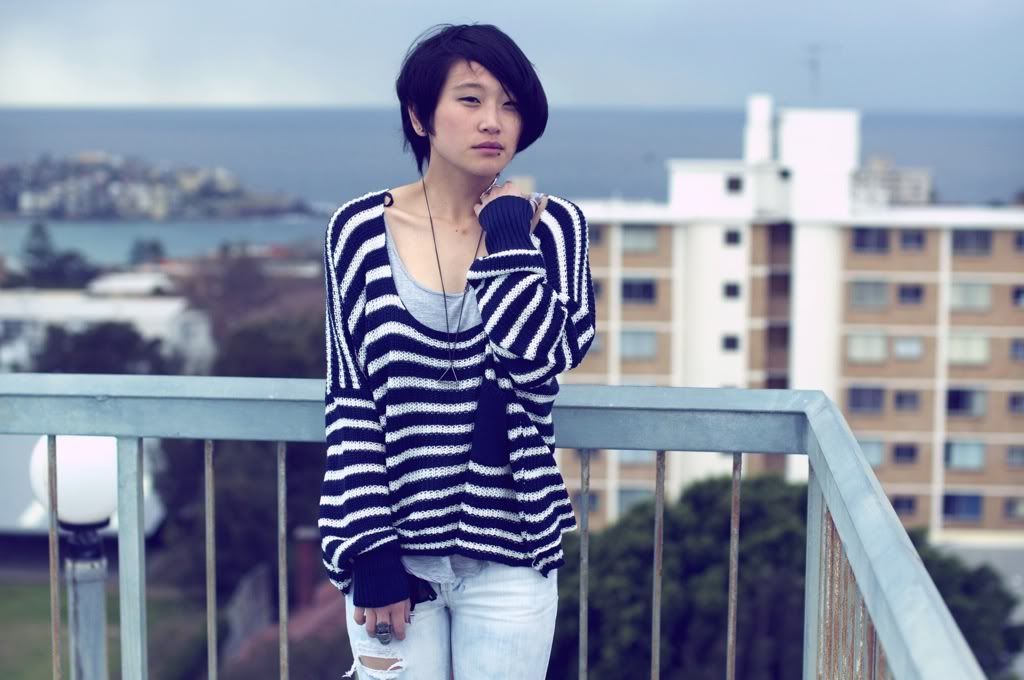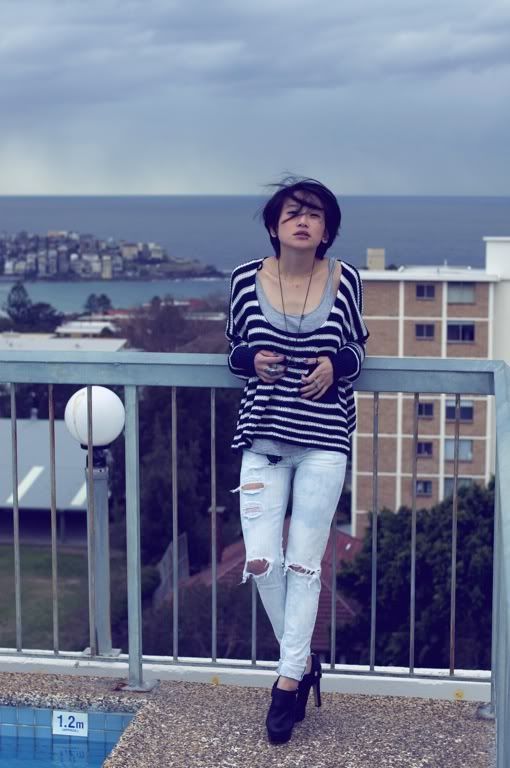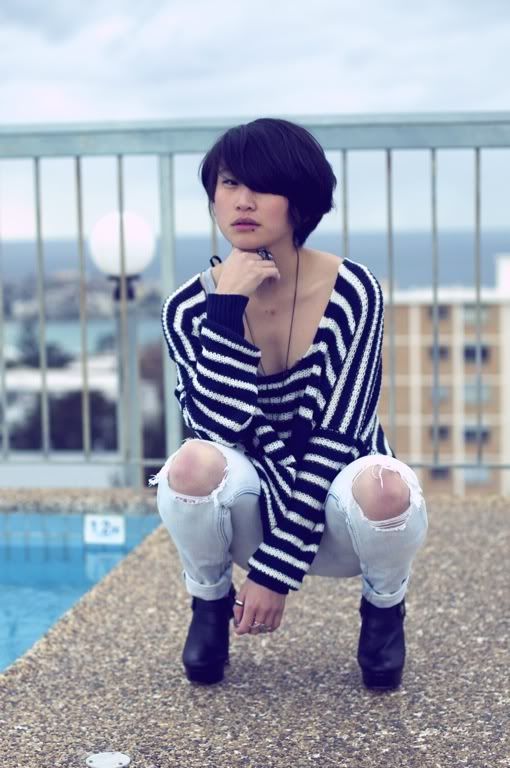 (Jumper: Bondi Markets, Singlet: Agent 99, Denim: St Lenny, Shoes: Sportsgirl, Rings: Asos and Lovisa, Necklace: Recreational Boutique)
I've been feeling a bit down lately, possibly a quarter life crisis coming to an age where I feel like I need a proper career direction in my life and not having to work in frivolous retail jobs. I mean it was fun and I loved working in fashion, but I've grown out of it. I feel like I'm no longer challenged nor am I learning anything new anymore. I've coming to a close with my degree and its something I now need to place myself in.
So starting next week, its a fresh start, working towards my career and career goals I'll be setting for myself. I'm glad I have such a supportive network of friends and family and boyfriend. Time to take control and steer myself the right way.
X