Hey everyone,
This is a long and overdue outfit post on my behalf. Since Rick left I haven't had much time or neither anyone to take the photos for me.
Edwina, my sister has stepped up to the job and took these photos for me over the weekend. I'll keep this post short on the words as there isn't much to report on my front. Really happy with the way the photos turned out.
Been playing with photoshop effects, don't actually know how much I like the final digital edit of these photos. =)
The weather here in Sydney has been a bit chilly so at the moment, still sporting all the chunky knits to tie me over until spring!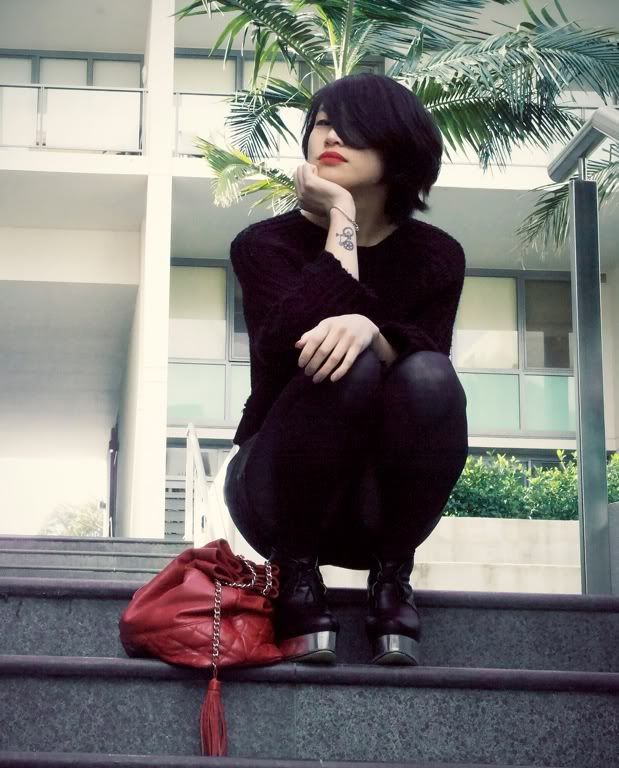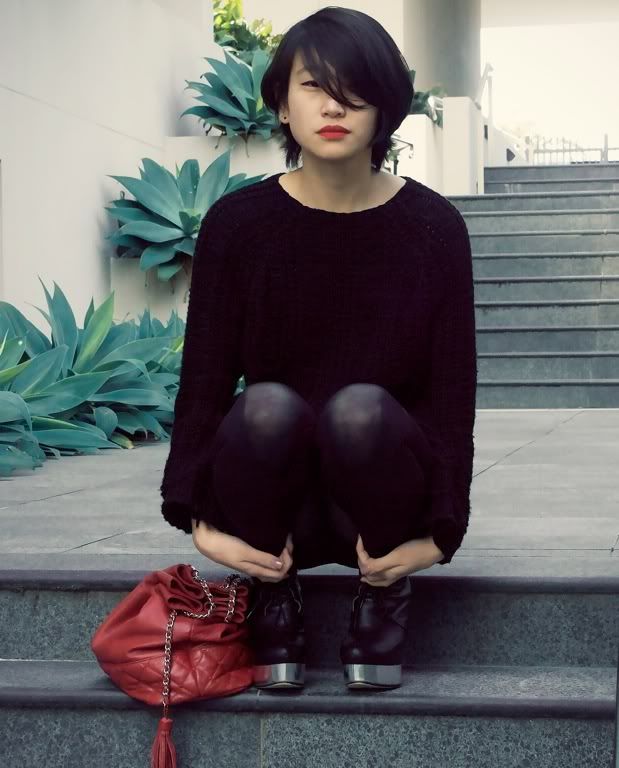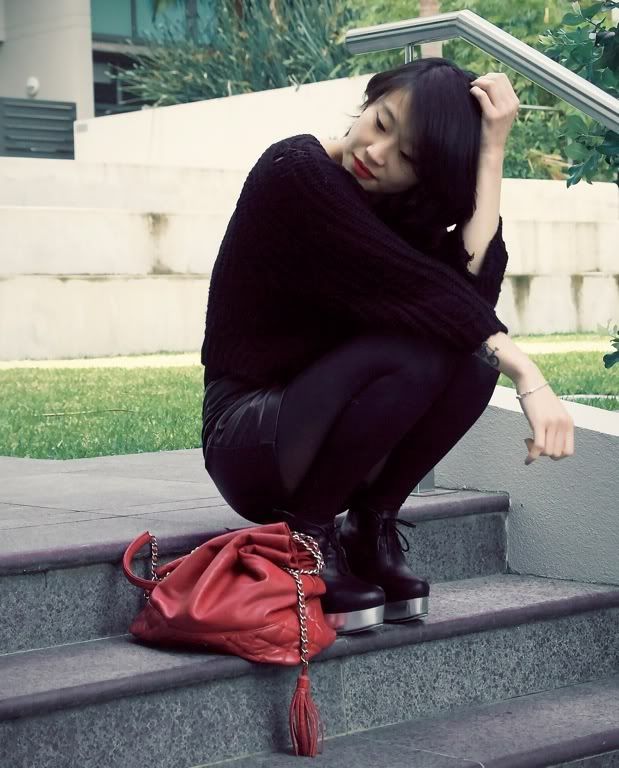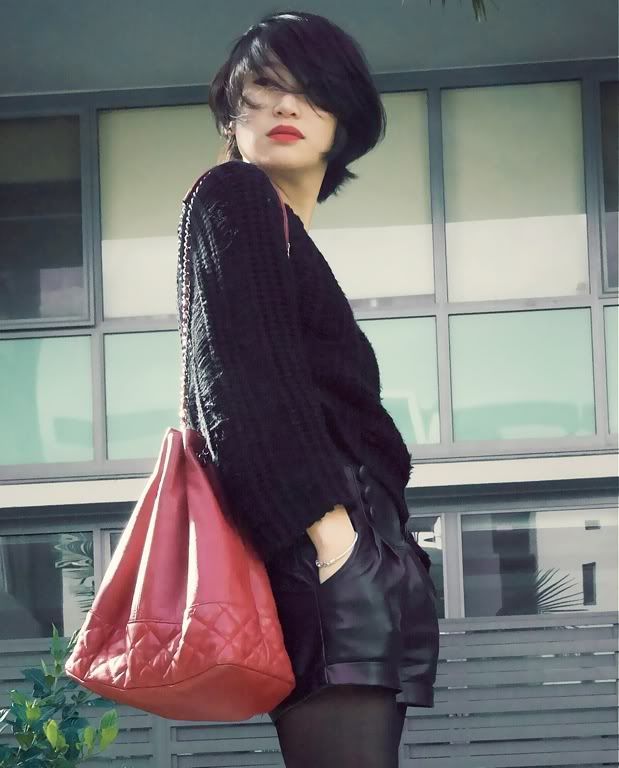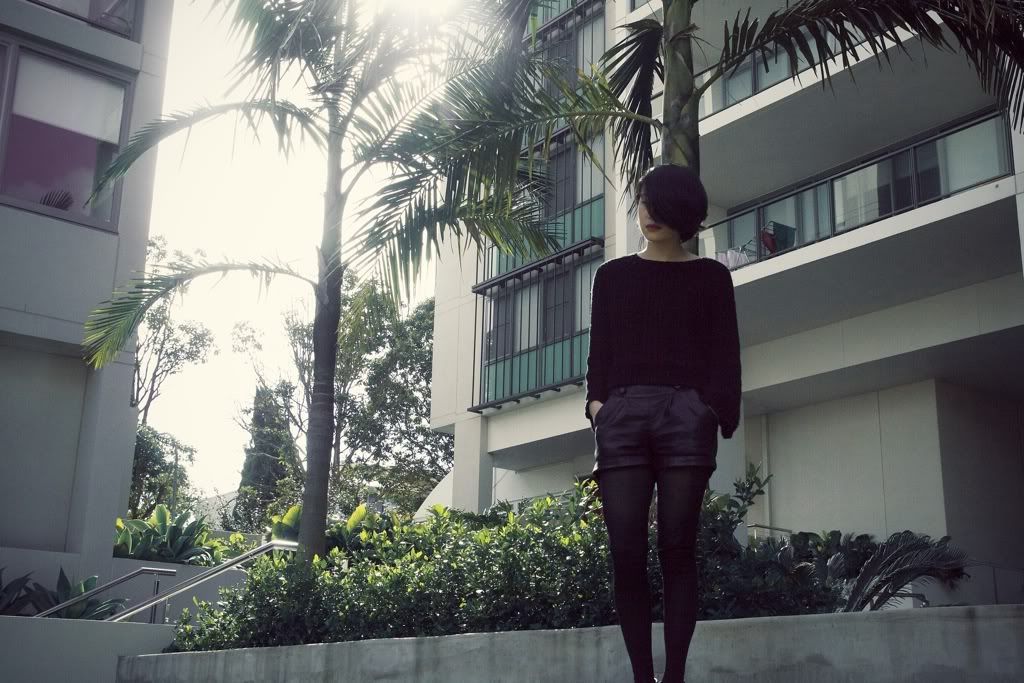 (Knit: Random Shop, Faux Leather Shorts: Dotti, Wedges: Acne, Bag: Alannah Hill, Liptstick: Mac in Ruby Woo)
Hope everyone has a great week!
X