So many ideas and thoughts of what I wanted to write in this blog post, it was becoming too hard to tie down a single cohesive topic for this post. So I've decided to pretty much write this post in spontaneous thought paragraphs, just so it's not like writing a high school recount of my weeks experience here in Tokyo.
Spent the first week in Japan experiencing major weather bi-polar. I arrived to a hot and humid climate, where walking 5 meters down the road would mean excessive sweating, to spending an ENTIRE day indoors, watching the rain pour down like buckets and the wind whipping at trees and buildings at crazy speeds.
Navigating the Tokyo subway is a complete confuzzling nightmare. The maps of the various train lines are almost like a maze puzzles; times a gazillion; gone wrong. We almost always have to ask every single time we get on a train as to which direction or line we should be on, despite countless times travelling on them prior.
Mosquitoes attack you like hungry vultures circling the air. I got four ping pong sized welts on my legs in the space of an hour while walking around Kichijoji Park.
The shopping centres here are a chaotic space of people and product. There are just so many shops all crammed into one level, with so many different items, that by the end of browsing, you are completely dumbfounded by what items you want, that you give up all together in the end.
Despite these, Tokyo has been good. Having great company like the boyfriend is def a major plus side! The customer service here is impeccable, that its almost kinda awkward when they walk you out of the shop, bowing to you a couple of times before going back into the stores.
I haven't been much of an alcohol drinker for a while now, but their alcohol is incredibly cheap and their cocktails are even better!
The summer weather has been good to a point where I'm missing summers back home! The quality of the vintage stores here are amazing! So much better than back home and so much to choose from.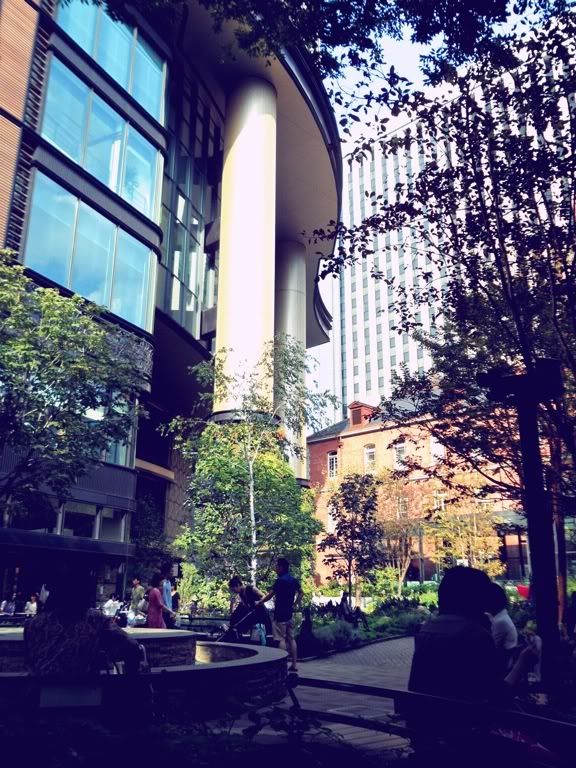 I love the sweet crepes that Tokyo has to offer!
I love finding some cool little bar and restaurant tucked away in some little alley way, which makes the experience all the much better.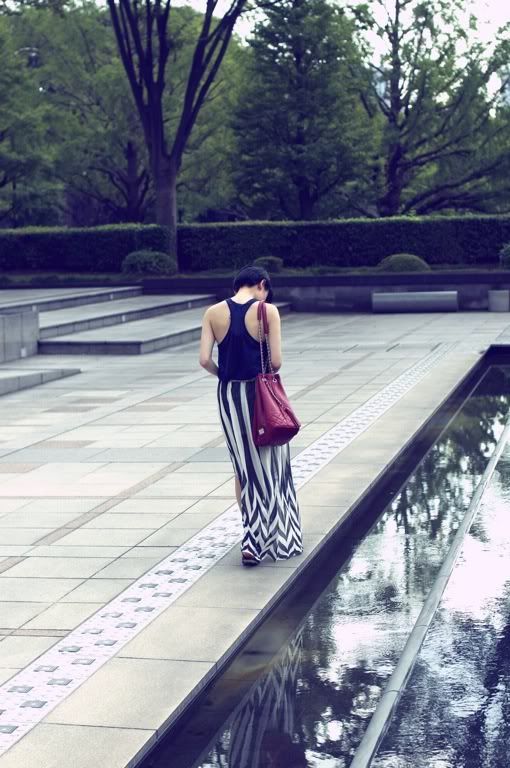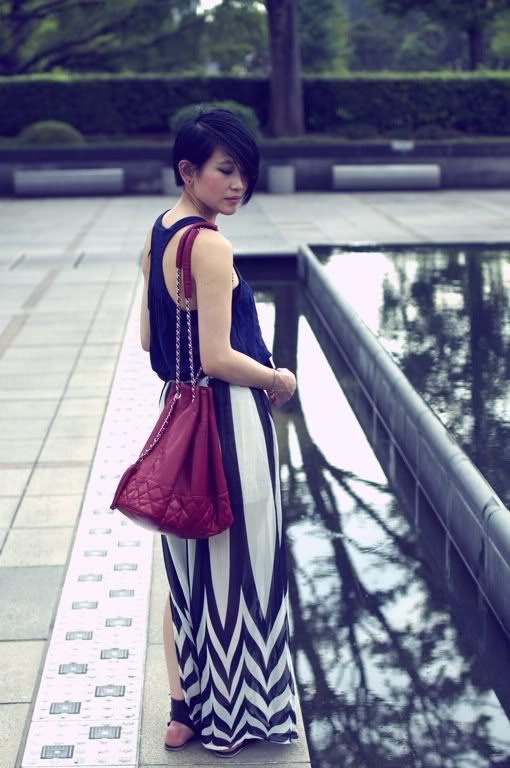 The below photos were taken in Marunochi, a high end shopping district near the Imperial Palace. The grass pruned so evenly and the colour was so green and all the trees were gigantic bonsai look a likes.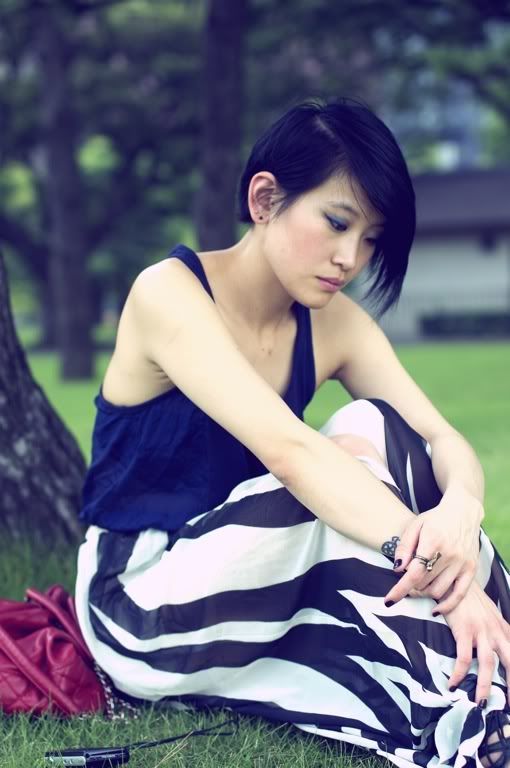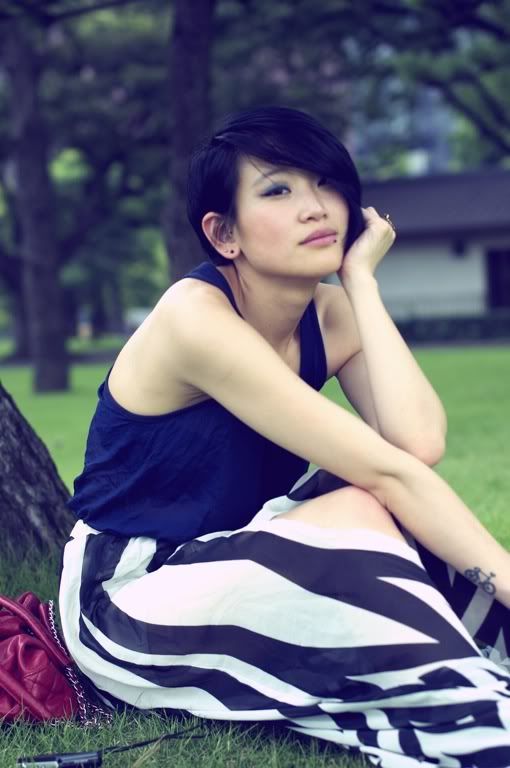 (Navy Cami: Alice in the Eve, Skirt: Random Store, Sandals: Rubi Shoes, Bag: Alannah Hill)
We're heading to Kyoto tomorrow, so really excited about that and hopefully will have more photos to share with you all! Until then, hope everyone's had an amazing weekend!
X